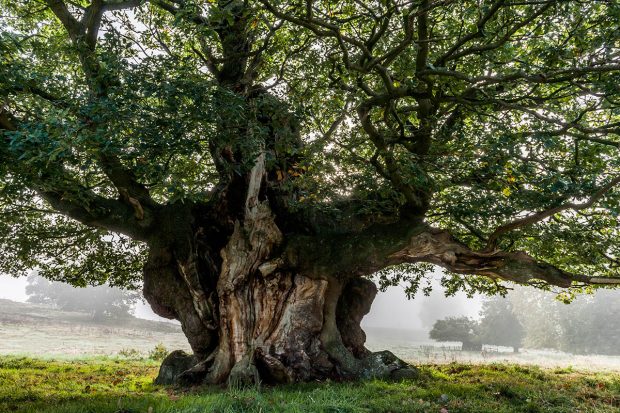 Over 121 million oak trees stand tall in our woods and forests, with the UK home to more ancient oaks than the rest of the EU combined. Oak is part of our history, but this iconic species faces a fight for survival against pests and diseases that have the potential to devastate its population. This includes oak processionary moth, acute oak decline and root-attacking species of honey fungus. Research is in progress but there's still much more we can do to ensure we protect oak trees for future generations.
The Action Oak partnership - made up of charities, environmental organisations and landowners – is seeking to raise £15 million for further research and monitoring to help safeguard the nation's favourite tree. This is the first time organisations and government have come together to collectively tackle the threats to our oak trees.
In its first year, Action Oak has attracted monumental support. HRH Prince Charles is backing the campaign, as well as celebrities including Dame Judi Dench (a well-known tree lover) and celeb gardener Alan Titchmarsh.
To capture the mighty oak in all its glory, Action Oak and International Garden Photographer of the Year (IGPOTY) launched a very special photography competition last year. Winning images (below) and celeb favourites have reached thousands of visitors in stunning woodland settings like Kew's Wakehurst Place and Westonbirt Arboretum. The tour will continue throughout 2019 and the images have also been immortalised in a new book – Celebrating Our Oaks.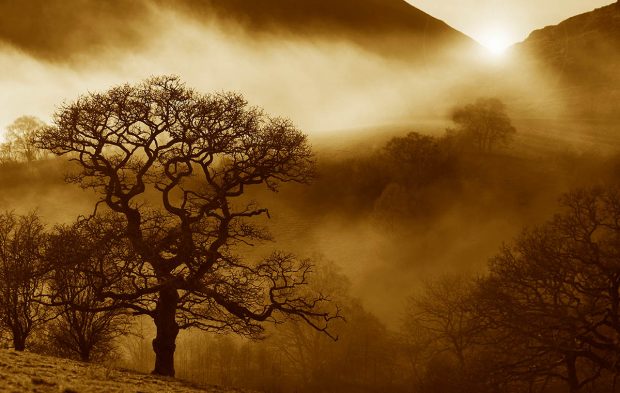 The initiative has already secured a number of generous donations and begun to fund scientific research, including two PhDs. Later this year, British ceramicist Emma Bridgewater will also create a bespoke Action Oak mug, with a portion of the proceeds going towards Action Oak Research.
Defra Biosecurity Minister Lord Gardiner said:
The Action Oak Partnership provides a one-off opportunity to shape the future of our oak trees and make sure they continue to have a place in our landscape.

The combined knowledge of all the organisations involved will be vital in protecting these majestic trees, contributing to help us be the first generation to leave the environment in a better state than we found it.
Beccy Speight, chief executive for the Woodland Trust, said:
We are proud to be a part of Action Oak. The oak supports an astonishing amount of wildlife, but is also an iconic part of our culture and heritage. By working together we plan to make the necessary changes to safeguard our most treasured native tree, for decades to come.
Partners
The Action Oak Partnership includes The Duchy of Cornwall, the Forestry Commission, Forest Research, the Northern Ireland Forest Service, National Trust, Royal Botanical Gardens Kew, Woodland Heritage, The Woodland Trust and is supported by Defra, Scottish, Wales and Northern Ireland governments.
To find out more about Action Oak or to get involved, visit www.actionoak.org.