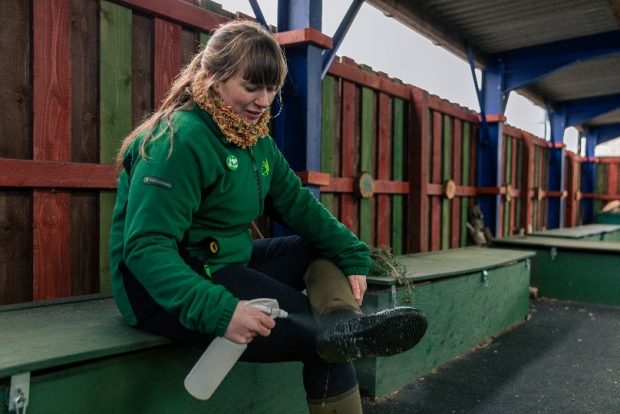 Our trees are under threat from an ever-increasing number of damaging pests and diseases. We aren't helpless to stop this, but we need to start taking action now. These actions can be summed up with one word – biosecurity.
Good biosecurity aims to prevent the spread and introduction of pests and diseases by interrupting the pathways with which they move around. Tree pests and diseases are spread through the movement of infected material like leaf litter, soil, timber and live plants. They can be spread naturally, or through human activity. This includes the movement of contaminated boots and kit, as well as global trade in live plants and timber. Natural pathways are difficult to manage, but we do have control over human-assisted pathways.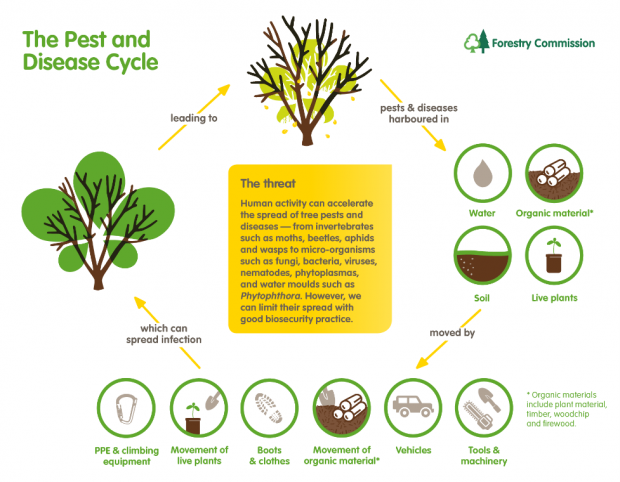 'Biosecurity' may sound technical or complicated but can be achieved using very simple measures. Since pests and diseases can live in soil and organic material, at a basic level biosecurity involves making sure these potentially infected materials don't hitchhike on you between visits to outdoor areas such as parks, gardens or woodlands. Whether you're a member of the public or work in the industry, remember to always "think" biosecurity.
Think kit
Clean off your kit after each visit, including your boots, bikes and buggies.
Professionals should clean and disinfect chainsaws, pruning saws and other cutting tools as part of regular routine maintenance, and before moving to new sites.
Think transport
Drive and park your car, vehicles or machinery on hard-standing surfaces only where possible.
If this is unavoidable, remove any build-up of soil and organic material, including in the cabs, wheels and foot wells, before leaving a site.
Wash-down your car, vehicle or machinery regularly.
Did you know…?
A study in a control zone for a fungus-like disease called Phytophthora found 30% of boots sampled were carrying infected organic material
Increased globalisation and moving live plants are the pathways presenting the highest risk. Although this seems like a big challenge to tackle, we can all take small steps to reduce this risk.
Think trees
Don't bring any plant or tree products back from trips abroad, because these might be carrying harmful non-native tree pests or diseases.
If you need to buy live plants, develop relationships with reputable nurseries so they can help you responsibly source plant and tree stock from pest and disease-free areas.
Consider buying British-grown plants to avoid being party to an accidental introduction of a pest or disease.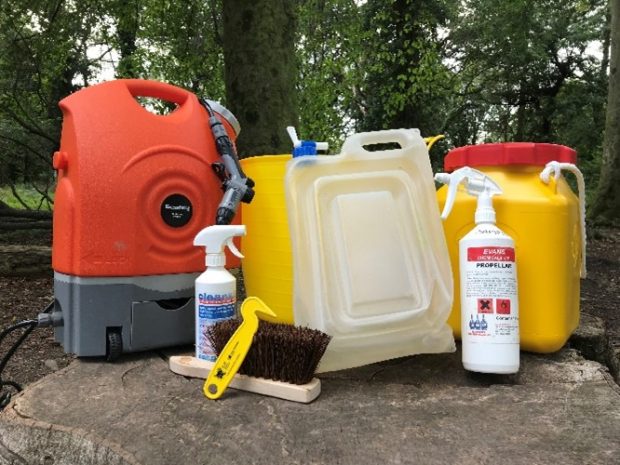 Here at the Forestry Commission, we're encouraging everyone to take collective responsibility for protecting the health of our trees by incorporating good biosecurity practices into their daily routine. We put biosecurity at the heart of everything we do, from onsite activities to buying practices, and through our 'Keep it Clean' campaign we are doing our bit to raise awareness and increase the provision of biosecurity guidance and training for the public, trade and landowners.
So please, help us prevent the introduction and spread of pests and diseases, so we can help safeguard our trees, woodlands and forests for the enjoyment of generations to come.
If you'd like to find out more about biosecurity and the 'Keep it Clean' campaign, visit https://www.gov.uk/guidance/prevent-the-introduction-and-spread-of-tree-pests-and-diseases.
For more information on International Year of Plant Health, visit www.yearofplanthealth.co.uk.
Spotted a tree in ill-health? Report it to the Forestry Commission via Tree Alert.