Observatree is a citizen science project led by Forest Research. The project relies on highly skilled volunteers who receive expert training to carry out tree health surveys. We focus on 22 priority pests and diseases that have distinct symptoms so they can be identified by volunteers in the field. After a survey is done, reports are fed straight back to tree health teams across the UK so appropriate actions can be taken to protect the health of our trees.
Since the project began, volunteers have contributed over 12,000 reports and over 23,000 hours of time. The network reports healthy trees as well as unhealthy trees. This is invaluable information as it contributes to our understanding of the spread of certain pests and diseases.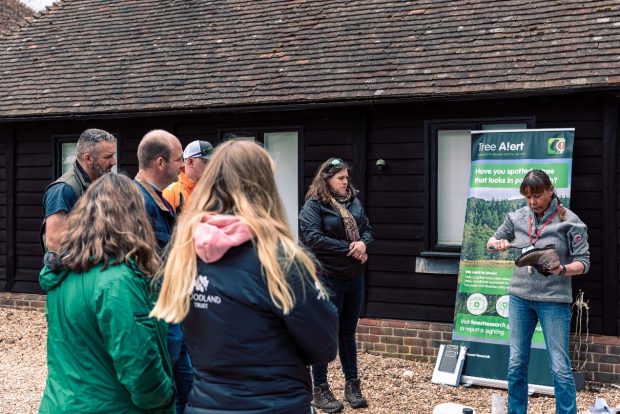 When volunteers find a priority pest or disease, they submit a report through the online portal TreeAlert. The tree health team at Forest Research then reviews the findings and volunteers are often asked to follow up the report with a sample so a correct diagnosis can be made. This is hugely helpful work and in 2020 Observatree volunteers helped contribute to the known ranges of oriental chestnut gall wasp, oak processionary moth and elm zig zag sawfly.
The Observatree project benefits from the knowledge and expertise of multiple organisations as part of the partnership. One of the project partners is the Forestry Commission whose expert staff attend our annual volunteer training days and always bring great energy and enthusiasm. I know the volunteers really enjoy meeting the staff from the Forestry Commission and appreciate all their help and guidance.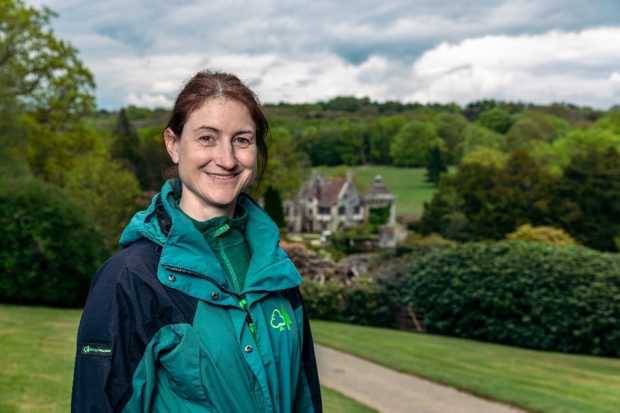 Observatree volunteers are so highly regarded that they are often called upon in the event of a pest or disease outbreak.
Observatree has been working with the Forestry Commission in response to the oak processionary moth outbreak. As part of the response, Observatree volunteers were asked to help look for the pest, submitting their findings via a mobile app directly to the Forestry Commission's oak processionary moth team. Over 150 app reports were submitted in 2020, and although no oak processionary moth was found, this is really useful information as it allows the tree health teams to determine which areas are pest-free.
Observatree also conducts the UK's only country-wide survey for oak and plane lace bugs. These two pests are not known to be in the UK yet and are very difficult to spot, so each year volunteers put up traps for the bugs and send them into Forest Research for analysis. I'm pleased to report that no oak or plane lace bug have yet been found!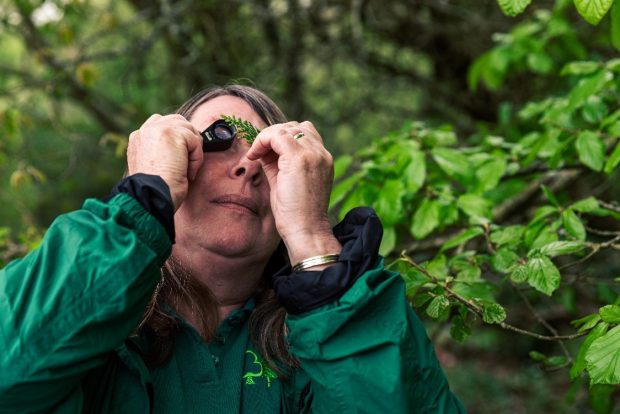 If you are interested in learning more about tree pests and diseases please visit the Observatree website which has all sorts of useful training materials and videos. If you think you have seen something worrying on a tree near you please use Tree Alert to report it straight to the tree health teams.