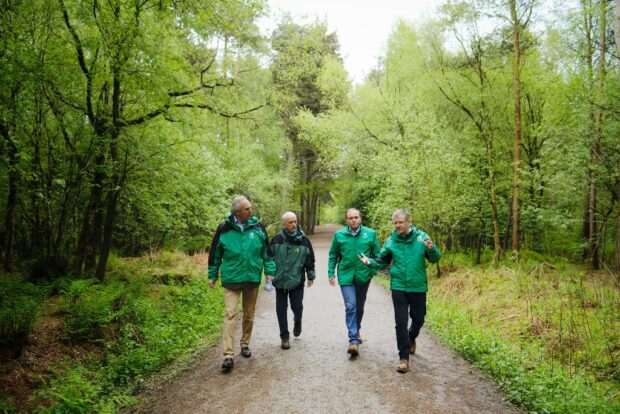 On Tuesday 18 May I was at Delamere Forest with the Secretary of State for the launch of the Government's Trees and Peat Action Plans. I was delighted that Delamere was chosen to host the event, demonstrating as it does Forestry England's amazing work in creating spaces and restoring habitat for people and nature to thrive.
In my speech I set out what the Plan means for the country and for the Forestry Commission. At its core, the England Trees Action Plan is nothing less than a blueprint for the future of trees in this country, to 2050 and beyond. It will inform nearly everything we do as an organisation.
The Plan recognises that we must act now to leave future generations a better environment. We need to work towards net zero emissions by 2050; to address biodiversity loss; to better connect people with nature; and to create more green jobs. Trees are at the heart of all of this, so the Forestry Commission will have a key role to play in helping the Government deliver the Plan's laudable objectives.
Through the launch of the England Woodland Creation Offer, we will support the creation of a wide range of woodlands - from naturally colonised and riverside woodlands, to tree planting on farms, and well-managed productive forests. We will boost the planting and establishment of trees in urban and non-woodland areas, for the benefit of local communities. We will take steps to ensure our woodlands are resilient, and bring more woodlands into active management. We will make space for nature, using new woods and trees to make landscape connections. We will grow the green economy through this activity, and create more green jobs. And we will improve public access to trees, woodlands and nature.
But we can't do it alone. Tripling woodland creation in a few short years will be a national effort, involving government, land-managers, foresters, NGOs, and community groups. We all need to play our part to restore nature.
This week also saw the launch of the Queens Green Canopy (QGC), a UK-wide planting campaign to celebrate the Queen's Platinum Jubilee in 2022 where people will be encouraged to "Plant a Tree for the Jubilee". The project will see all counties of the UK being invited to create a network of individual or specimen trees, tree avenues, copses and woodlands in honour of The Queen's 70 years of service to the Nation. The Forestry Commission will be a major partner, and discussions are underway on how we can get involved in a fitting manner.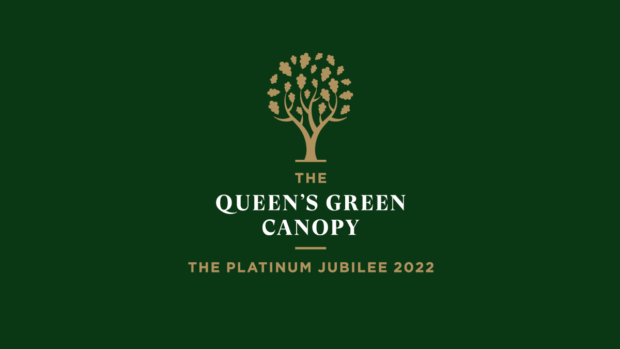 This is a time of profound change for the sector, and for the Forestry Commission. We will make sure the right trees are planted in the right place. We will promote a modern approach to sustainable forestry. We will do more to tackle the issue of illegal felling. And we will provide the right science, support, and incentives to make tree-planting - and woodland creation and management – attractive prospects for landowners, investors, and communities.
For more than one hundred years the Forestry Commission has worked hand-in-hand with partners from all walks of life to make sure our trees, woodlands and forestry meet the changing needs of society. I want to build on that heritage as we deliver the England Trees Action Plan. We will be a forward-thinking partner, strengthening our existing alliances, building new ones, and helping everyone to realise the enormous opportunities the Plan presents. And we will use our unparalleled expertise to help realise the Plan's objectives in a way that delivers positive outcomes; for the public, for nature, for the climate, and for the economy - for now, and for future generations.
This is the most exciting time for woodland creation and tree planting in my lifetime. And the Forestry Commission stands ready to play our part in ensuring the implementation of the England Trees Action Plan will be a great success.