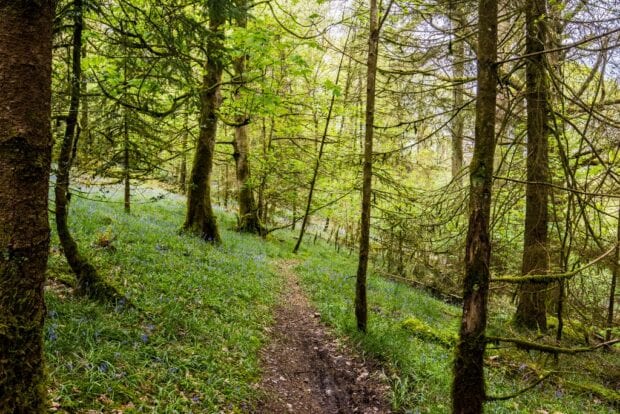 We all know that our trees and woods are coming under increasing stress from rapid environmental change, that this threat won't go away and requires our attention. Yet the evidence of the 2020 British Woodland Survey is that progress among land managers to put the principles of adaptation into practice has been slow.
Nevertheless, there are many existing and newly created woodlands in England which are exemplars of adaptation and resilience which can inspire all land managers to act. They are the product of careful long-range planning and often many years of painstaking and methodical delivery. We need to recognise and reward these pioneers of good practice – and learn from them.
The Forestry Climate Change Working Group (FCCWG), a cross sector body which promotes adaptation policy, research and practice, has launched the All England Woodland Resilience Awards to mark COP26 and showcase UK forestry at this event. The awards are open to all woodland owners in England, whether public, private and third sector, with woodlands over 1 hectare and a management plan.
There are two awards, one for the management of existing woods and one for woodland creation. In both cases, the judges are looking for evidence of how the principles of adaption as set out in Managing England's Woods in a Climate Emergency have been captured in the management plan and, where relevant, on the ground.
The entry process is very simple, requiring a statement of up to 500 words summarising the key elements of adaptation practice included in the management plan, a copy of the plan and any maps or photos that the applicant wants to add, sent by email to forestryclimatechangewg@gmail.com by Saturday 17 July.
The winning and highly-commended entries will be presented with their award at a high profile event in the autumn.
This is a call to all owners, agents, local authorities, community groups, charities and any others who are adapting their woods to be resilient to environmental change or who are planning to create a resilient woodland, to get involved and enter this competition. Let's showcase your resilient wood to inspire others and help them learn from your experience.