There are many benefits to creating woodland for the environment, wildlife, communities and the economy. Sir Edward has been involved in woodland creation schemes for many years, including on Barningham Estate, a 7,000-acre land that his family own and manage on the northern edge of the Yorkshire Dales.
Sir Edward shares his experience of creating woodland and why taking part in the England Tree Strategy consultation, is so important and why you should respond to it to influence the future of England's trees and woodlands.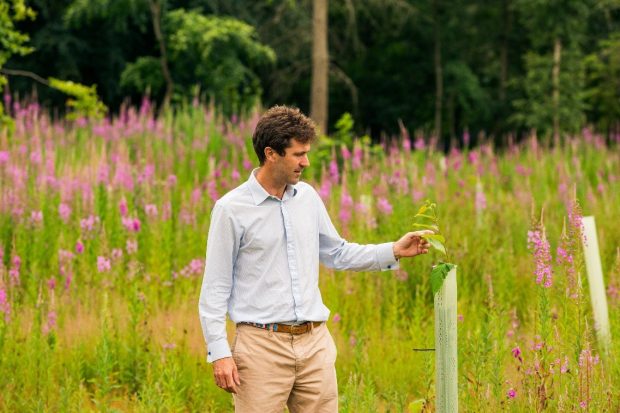 A family's love for nature
Barningham Estate consists of around 7,000 acres, just north of the Yorkshire Dales National Park.
As a result of my parents' love for nature, and the habitat work they carried out, it's a thriving mixed rural estate, and is home to around 130 species of birds including rarities such as ring ousel, black grouse, curlew and 5 species of owl.
The higher ground is upland heath and blanket bog, leading down through rough pasture, with improved grassland and 500-acres of woodland.
Special areas on the estate include a Site of Special Scientific Interest (SSSI) woodland, and some good examples of Neolithic cup and ring stones and ancient enclosures, which is fantastic for lovers of rock art.
Since my wife and I have taken over the management of the Estate we have continued to improve the land and environment, having planted 100-acres of mixed woodland. We plan on planting much more.
The benefits of woodland creation and tree planning
As well as managing Barningham Estate, I'm also involved in larger woodland schemes with my business partner Andy Howard. So, I've seen firsthand how creating and managing larger woodlands also has many environmental benefits.
Over the past 3 years we have managed some of the largest afforestation schemes in the UK, including the 1,000-acre Doddington North Forest, and 2 similar sized projects in the Scottish borders.
I'm particularly proud of the Doddington project: it was a hill farm that had become inundated with invasive bracken and rhododendron. It's now been 3 years since we planted the site with a mix of broadleaf and conifer trees, which has completely transformed the area for the better, particularly for wildlife.
Insect life has boomed, and several bird species have flourished: skylark, grasshopper warbler, stonechat, reed bunting, kestrels and owls have responded to an increase in vole numbers.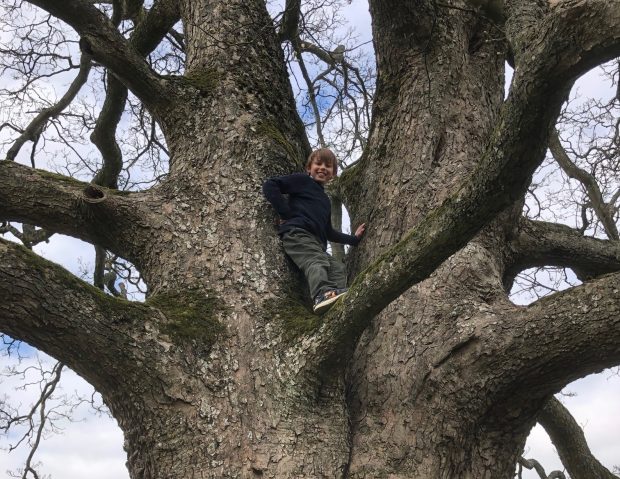 One of my favourite woodlands at Barningham is the Blackcock Wood: 15-acres of sparsely planted larch and scots pine, with birch, holly, juniper, gorse and hawthorn.
The woodland was planted 15 years ago when there were no more than 5 pairs of black grouse. As a result of this habitat improvement, together with excellent game keeping, we now have 30 pairs of these fantastic and very rare birds.
The woodland was used in 2018 to film the grouse for the Wild Britain series. We plan to increase the size of this wood over the next few years, and plant complementary woodlands on the moorland fringe to encourage new leks to establish.
The most spectacular woodlands on Barningham are along the banks of the river Greta and Gillbeck with mature trees and steep banks.
It's one of the only remaining naturally regenerating woodlands in County Durham. As such, it is home to the wonderful pied flycatcher, which is sadly now on the International Red List of Threatened Species.
Working with local landowners to expand and protect woodlands
During the woodland creation process, we work with local landowners who are passionate about creating woodland and leaving a legacy of habitat and biodiversity improvements.
Expanding and protecting woodlands is crucial. To understand nature, we must be involved with it: I would like to see a huge increase in urban and peri-urban planting where larger communities can benefit.
By planting trees and joining existing woodlands together we will not only improve habitats for wildlife, it will also help connect people with nature.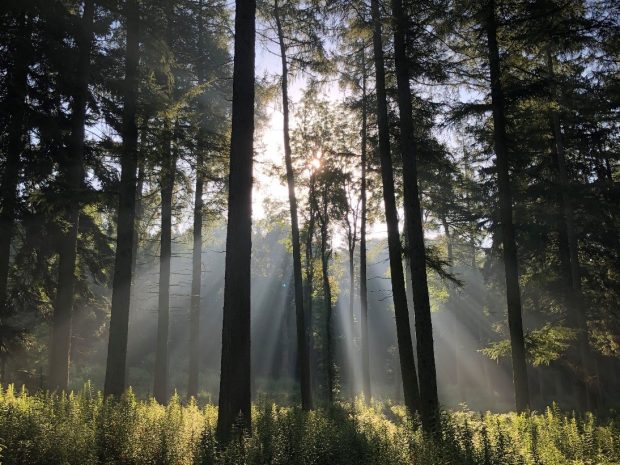 My advice to any landowner who wants to explore woodland creation
My advice would be first to consider the site and the effects a new woodland would have on its surrounding area. It's often better to expand an existing woodland rather than creating a standalone.
Once a good site for planting has been found, my next consideration would be size: the larger the woodland the better the habitat created and the better the economies of scale. And finally, a landowner should always consider access.
The worst woodlands are inaccessible. Woodlands that are accessible will be well looked after and will provide fabulous habitats and quality timber.
The England Tree Strategy
The England Tree Strategy consultation is open and I think landowners should engage with it because it's an opportunity to make decisions about land use, woodland and forestry management that could affect us for decades to come.
The government has made pledges to plant thousands of hectares of trees annually to help mitigate climate change and set the UK on its path to net zero. The future Strategy must be influenced by those of us who will be most affected, who live and work on the land.